As Russia's second largest city, St. Petersburg is home to a rich assortment of bars and night clubs. Below, we have listed just a few suggestions.
As always in the big cities of our world, the taste preferences of the in-crowd is continuously shifting, so if you are looking for the hottest club for the coming Friday, old recommendations might not be worth much. Checking in with the locals, e.g. through forums and social media groups, is a good idea.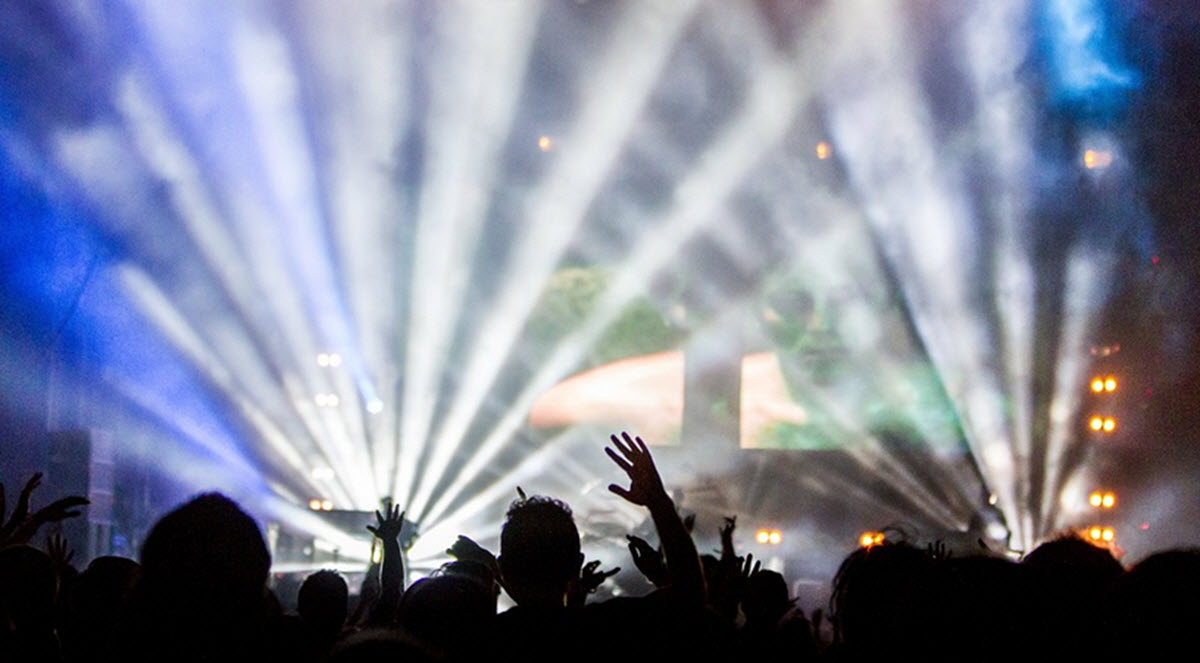 Where can I party in an underground bomb shelter?
If this is your desire, head for Грибоедов (Griboedov) on Voronezskaya Ulitsa 2. The closest metro station is Ligovsky.
In addition to the part of the club that is hidden in the underground bomb shelter, there is also a performance space with bar & food on top of the bunker hill.
This club is normally closed on Tuesdays. On other days, it is open until 6 in the morning. If you arrive outside the weekend, you can expect the acts to be extra weird, since that is when the dark horses get a chance to shine, e.g. unknown spoken word artists and DJ:s who are into experimental psychedelic trance.
Alexander Griboedov was a Russian diplomat, playwright, poet, and composer of the early 19th century. His name means mushroom eater. He was massacred to death by an angry mob in Persia at the age of 34.
Where can I get great cocktails?
The café-bar продукты (Produkty) on Fontanka 17 serves up some really nice cocktails, and you can enjoy a view over Fontanka, which is a branch of the River Neva, while you sip them. This place also makes freshly squeezed juices and excellent milkshakes with berries.
The closest metro stations are Nevsky Prospect, Mayakovskaya and Ploshchad Vosstaniya.
Where can I go to gamble in a casino?
There are no casinos in St. Petersburg.  Gambling is illegal in Russia except for in 4 special designated zones. Neither St. Petersburg, nor Moscow is included in these zones and gambling is hence illegal.  The situation used to be very different before Russia banned gambling in 2009.  Before that, there were plenty of casinos in both St. Petersburg and Moscow.  More than 350 000 casino employees lost their jobs when the casinos had to close.   The only places in Russia where you find legal casinos is in the Altai Republic, in  Krasnodar Krai & Sochi, in Kaliningrad Oblast, and in Primorsky Krai.
There are illegal gambling establishments but I do not recommend that you visit them.  The establishments attract people from the Russian underworld and there is no guarantee that the establishments offer fair gambling.  The games might be rigged.
If you want to gamble while in Russia your only real option is to gamble in an online casino.  Online gambling is banned as well.  They are unlikely to care if a tourist gamble online while in the country but it is still illegal.  The Russian block access to many online casinos but the enforcement of the blocks are sporadic.  Different casinos can be accessed at different times.  Many online casinos will block access to visitors from Russia to comply with Russian law. You will therefore usually have to use a VPN to be able to access any casino.   Casinos that could be accessed when I last visited St. Petersburg included Casino Heroes and  Redspins.  Redspins is a new casino that opened in 2018 and might not have been added to the Russian Blocklist yet.  All leading Europen online casinos such as Casumo, Mr Green, Leo Vegas, William Hill, Ladbrokes, Betsson, and CasinoEuro were blocked during our last visit.
I recommend that you wait until you get home again before you gamble.  Make your Russia vacation gambling free.
Is there any place with an outdoor bar?
Мод (Mod) has an outdoor bar, in addition to its indoor live music hall. There is also a terrace bar for dancing under the night sky.
The music is chiefly rock, punk and reggae, and there are several different rooms for live music, DJ music, etc. The atmosphere tends to be friendly, and the club attracts a lot of students and creative types. Local art is displayed in the gallery. Menus are available in English. Staff speaks English.
Mod is located next to the Church of the Savior on the Spilled Blood and is open from 6 at night to 6 in the morning. The closest metro station is Nevsky Prospect.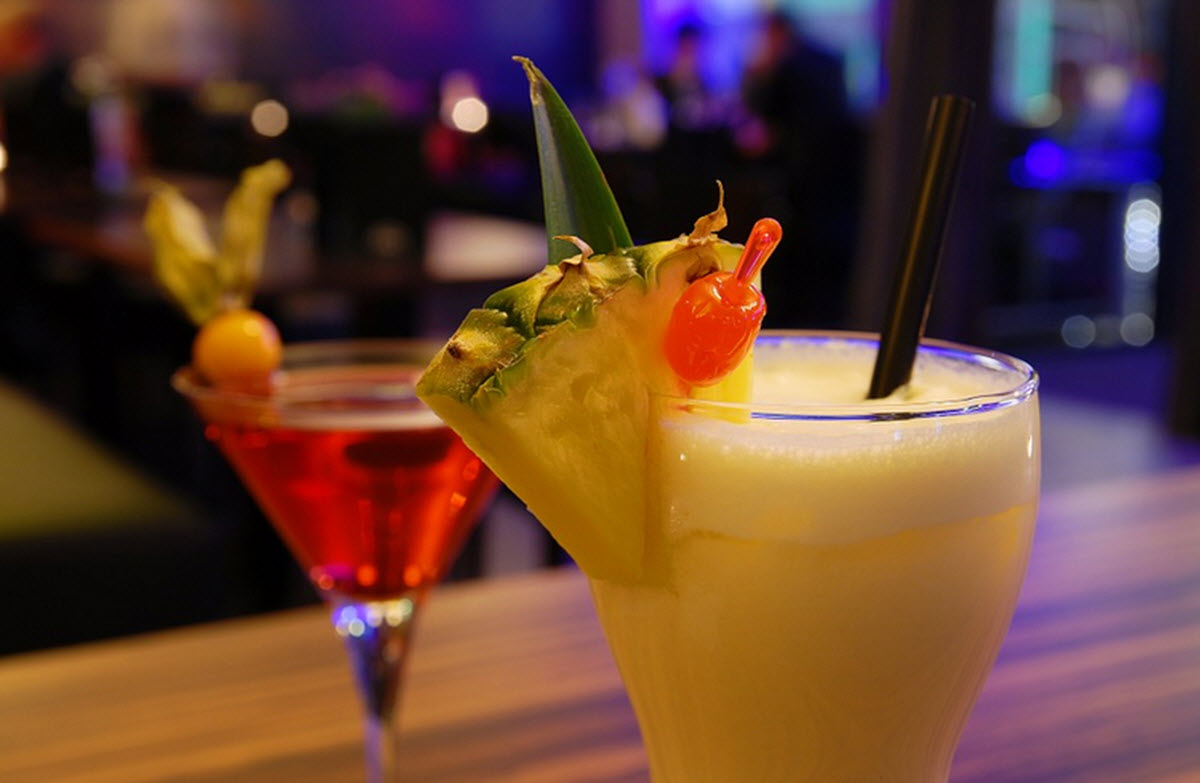 Where to go for techno, trance & house in St. Petersburg?
Метроклуб (Metroclub) is one of the largest clubs in St. Petersburg, and it tends to stick to music such as eurodisco, techno, house, and trance on all of its three levels. Mostly for the 16-30 year old crowd
It's located on 174 Ligovsky Prospekt. The closest metro station is Ligovsky.
Where can I meet other tourists and expats?
The above mentioned Mod attracts quite a lot of young tourists and foreign students. Another option is Mishka by the intersection of Nevsky Prospect and Fontanka. Mishka is a DJ bar/café with quite a lot of working expats in the crowd, and you should dress up a bit if you want to get in. The music is hipster-trendy.
The closest metro stations are Nevsky Prospect, Mayakovskaya, and Ploshchad Vosstaniya.
In 2011, Mishka was crowned St. Petersburg's Best Bar by TimeOut Magazine.
Are there any LGBTQ clubs in St. Petersburg?
There is a strong social stigma around homosexuality and transsexuality in Russia, and the law is also quite strict. Because of that, there aren't many overtly gay or LGBTQ focused clubs in St. Petersburg. The largest gay club in the city is called Central Station (Центральная Станция – Tsentralnaya Stantsya) and features three floors on Lomonosova 1. On most days, entrance for women is restricted. House and disco music is common, drag queens perform, and there is a restaurant with karaoke. It is a good idea to be vigilant as you enter and exit the club, because people have been harassed and even attacked by anti-LGBTQ hoodlums in the past.