Saint Petersburg is the second most populous city in Russia. Its Russian name is Санкт-Петербу́рг (Sankt-Peterburg), but it is normally referred to simply as Peterburg or by the nickname Piter (Пи́тер).
Russia has only a very short stretch of coast facing the Baltic Sea, and this is where Saint Petersburg is located, by the mouth of the River Neva. This makes Petersburg a very important seaport for the country, and Petersburg is one of just three cities in Russia that have been declared federal cities (the other two are Moscow and Sevastopol). In Russia, Saint Petersburg is commonly referred to as the Window to the West or the Window to Europe.
The historic core of the city and it's related groups of monuments are included in UNESCO's World Heritage list, motivated by an unusual architectural heritage that fuses Baroque and Neoclassical elements with traditional Russian-Byzantine influences.
During the periods 1713–1728 and 1732–1918, it was Saint Petersburg – not Moscow – that was the capital of Russia. Even though Petersburg is no longer a capital city, it is still of great national and international importance, and many countries that have their embassy in Moscow also have a consulate in Petersburg. Saint Petersburg is also a city where you can find offices for many of the large Russian corporations as well as for foreign corporations that are active in Russia.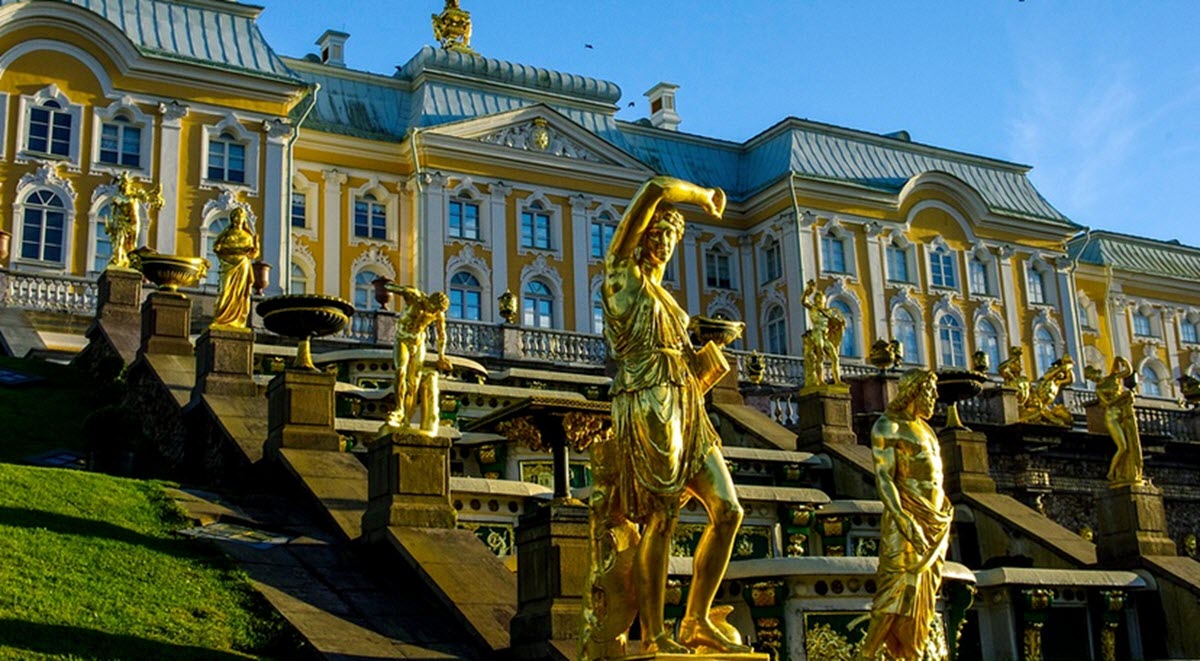 Where is Saint Petersburg located?
Saint Petersburg is located in western Russia, a little bit upstream from the point where the River Neva reaches the head of the Gulf of Finland, which is a part of the Baltic Sea. This means that the city is not far from Finland to the north-west nor from Estonia to the south-west.
Coordinates: 59°56′15″N 30°18′31″E
Saint Petersburg belongs to Russia's Northwestern Federal District
The distance between Saint Petersburg and Moscow is about 625 km.
How many people live in Saint Petersburg?
In 2018, the estimated population was circa 5,352,000 people.
When was the Saint Petersburg Stock exchange founded?
The Saint Petersburg stock exchange is one of the oldest stock exchanges in Russia and was founded in 1991. It has Stock Exchange License №1 from the Russian Financial Markets Federal Agency. The stock exchange has become the third largest in Russia with a trading volume of US$1.381 trillion.  The stock exchange is primarily a place where you trade common stock but the exchange also facilitate the trading of commodity futures, bonds, commercial banks CD's, municipal bonds, Treasury obligations, and Government loan bonds.
How old is Saint Petersburg?
Tsar Peter the Great ordered Saint Petersburg to be built in the early 1700s. The official date of establishment for the city is 27 May 1703.
As early as 1611, Swedish colonists had erected a fortress called Nyeskans at the mouth of the Neva River. Back then, the area was called Ingermanland and inhabited chiefly by Ingrians (a Finnish people). Gradually, a small town called Nyen grew up around the fortress.
Peter the Great, who had become the tsar of Russia in 1682, was eager to give his empire a seaport to the Baltic, and the mouth of the river Neva was a natural choice. In May 1703, Peter the Great's forces captured Nyenskans and Nyen as a part of the Great Northern War, and the tsar ordered the Peter and Paul Fortress to be built downstream from the Swedish fortress, on an island called Zayachy, located roughly 5 km upstream from the Gulf. This fortress was the first brick and stone building in what eventually became the city of Saint Petersburg.
Peter the Great forced Russian serfs and Swedish prisoners of war to build houses and transform the wetlands to make them suitable for a city. The work was hard and dangerous, and tens of thousands of workers died.
In 1712, the tsar officially declared Saint Petersburg the capital of Russia, but he started referring to it as the capital or seat of government as early as 1704.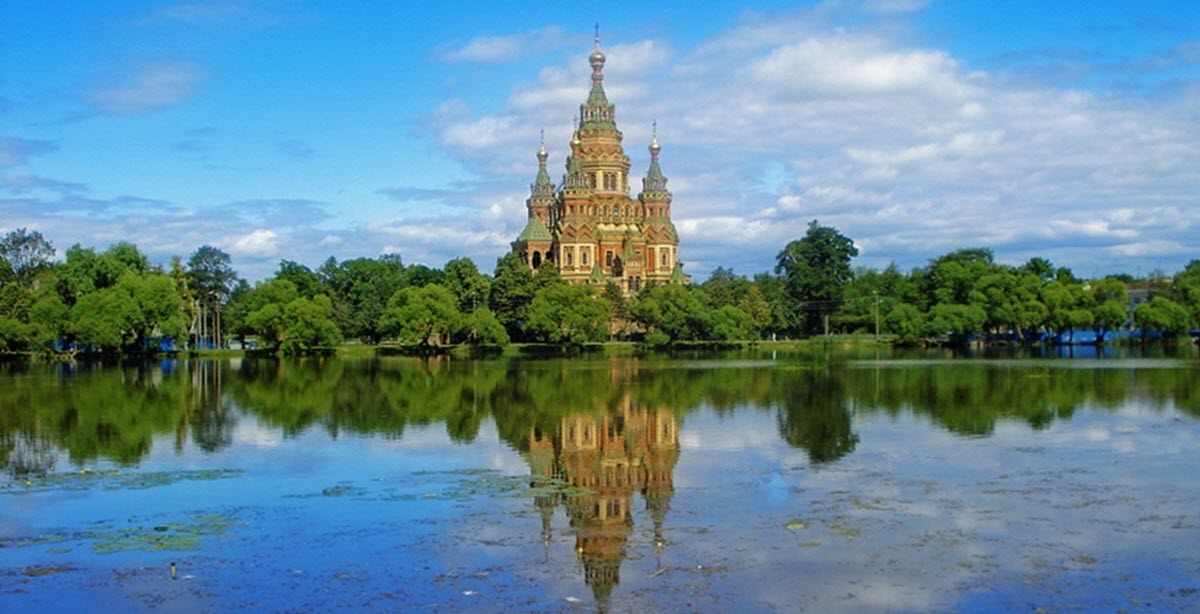 Is Saint Petersburg and Leningrad the same city?
Yes, the city has had three different names: Sankt Peterburg, Petrograd, and Leningrad.
When Tsar Peter the Great founded this city, he called it Санкт-Петербург (Sankt-Peterburg). He was very fond of German things, so using the German words "Sankt" and "burg" instead of the Russian words for saint and city came naturally to him. Also, he intended this port city to be a window to the west, so choosing a name that sounded Western European rather than Russian made sense.
After the outbreak of World War I, the Imperial government of Russia changed the name of the city from the German-sounding Sankt-Peterburg to the distinctly more Russian Petrograd (Петрогра́д). In Russian, it means Peter's city.
The new name was kept even after the end of World War I and throughout the Russian revolution. On 21 January 1924, Vladimir Lenin died, and on 26 January the city was renamed Leningrad (Ленингра́д) to honor him. Now, Peter's city had become Lenin's city.
The Soviet Union officially ended on 26 December 1991, but the name Leningrad was changed back to Sankt-Peterburg even earlier – on 6 September 1991.
Short facts about Saint Petersburg
| | |
| --- | --- |
| Time zone | UTC+3 (MSK / Moscow Time) |
| ISO 3166 code | RU-SPE |
| Official language | Russian |
| License plates | 78, 98, 178, 198 |
| Official website | gov.spb.ru |
Casino gambling
Casino gambling is technically illegal in Russia.  Casinos are only legal in four specially designated casino zones. All of these are located in tourist areas outside big cities.  And most of these zones are largely undeveloped.  It is despite this fact not hard to find gambling establishments in St Petersburgh or other Russian cities. Law enforcement largely turns a blind eye to this illegal activity in exchange for a small part of the profits.  It is however important to know that these establishments are technically illegal and it is possible to get in trouble for gambling in an illegal casino.  It is unlikely but not impossible.  If you prefer to avoid doing anything illegal while in Russia then you should refrain from gambling or choose to gamble in an online casino from your hotel room.  There is a very large selection of different casinos to choose from.  Many of them offer live casino play that feels just like being in a real casino.
Always choose an online casino that is licensed by a trusted regulator such as Malta, Cyprus or the UK.  Never gamble in unlicensed casinos.  All honest online casinos are licensed in one or several jurisdictions.